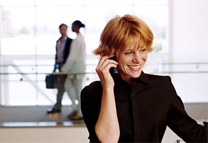 Contacting Ferrand Consulting Group, Inc.
This section will link you to any information you may need on how to contact us by phone or email should you have a question regarding support, or where to make arrangements for

hotels

and

transportation

should you be attending one of our seminars.

If you have a support issue, please visit the

Support

section of our site.

As always, if you do not find what you are looking for on the site, please call us at 203.972-3700. We will be happy to answer your questions directly.
Ferrand Consulting
Group, Inc.

www.ferrand.com

310 Valley Road
Suite 100
New Canaan, CT 06840
P 203.972.3700


Munex Support
support@ferrand.com

Licensing and Inquiries
203.972.3700 or email jon@ferrand.com

Our Business Hours
9:00 a.m. - 7:00 p.m. EST
Monday through Friday.
Extended and weekend hours are available with advanced notice.